JOHN KASSEL GmbH provides access to critical short-term requirements and long-term supply line support for Personal Protective Equipment for frontline workers responding to the COVID-19 pandemic.  
Product lines include respiratory masks, gloves, protective suits, face shields, single-use gloves, sanitizing liquids, and related products.
John Kassel GmbH uses its preferred procurement status in China through a longstanding supply line partnership to access production capacity directly from Chinese-government authorized factories. 
Products have obtained certifications and quality assurance to international standards, including CE for Europe and FDA Emergency Use Authorization for the USA.  John Kassel GmbH associates in China maintain ongoing QC and QA through random quality assessments on each customer shipment at the factory.
Headed by Dr. Normann Guenther, Managing Director, John Kassel GmbH utilizes a trusted network of associated partnerships linking the German firm through Canadian, US and European business connections directly to distributors and end-users.  
John Kassel clients can rely on efficient and timely delivery, both for immediate inventory shortages and long-term, large quantity supply line support through framework production contracts directly with manufacturers.
Supply includes provision of end-to-end logistics, including local collection/transport of various product lines from factories to secured warehouse facilities in Shanghai, foreign exchange capacity, packaging, and nonstop direct airfreight arrangements from Shanghai to international airports in Europe and North America.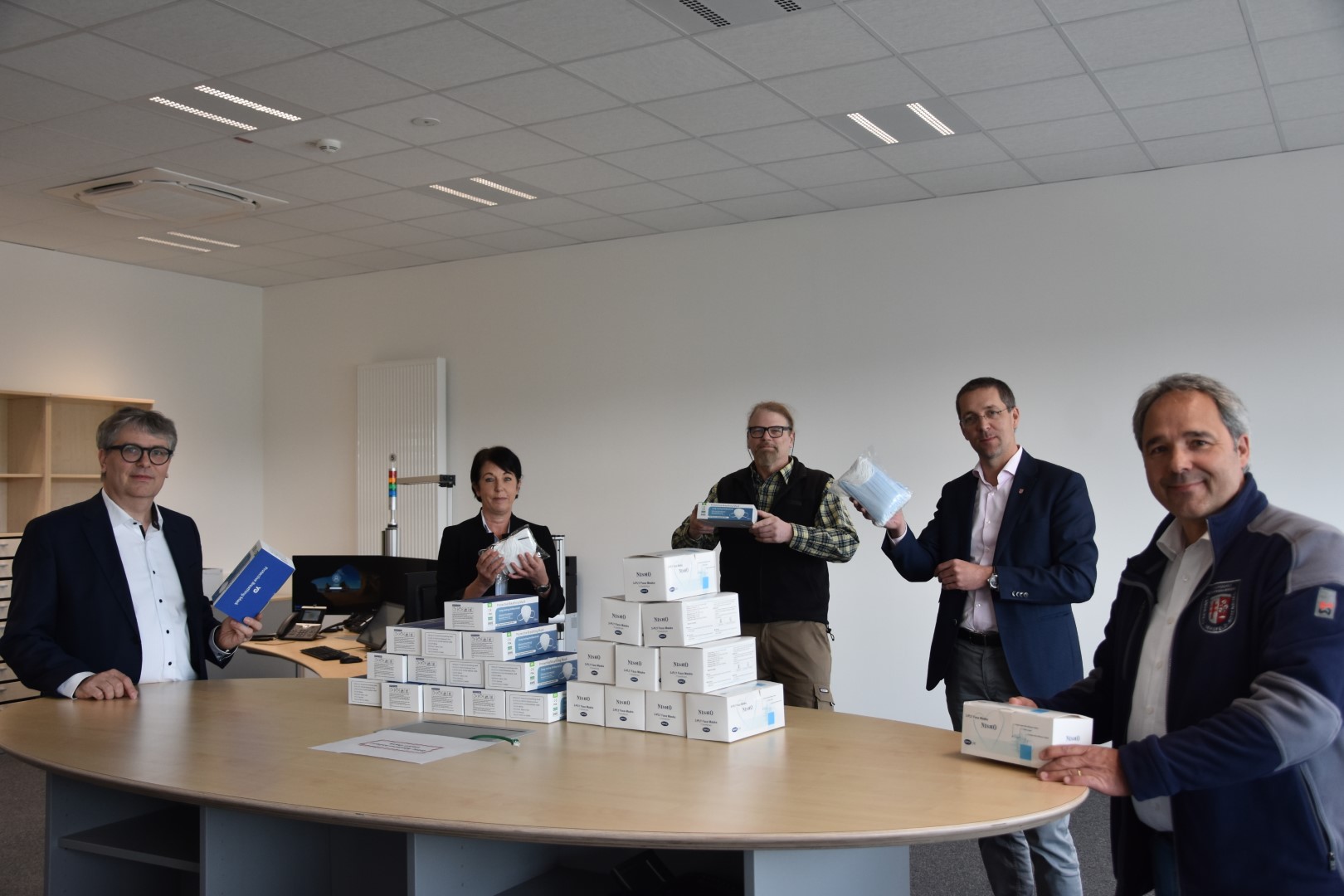 Clinic manager Dr. Tobias Hermann (from left) and Beate Erath, Head of Clinical Hygiene, took a look at the masks on site and were satisfied with their quality. Dr. Normann Guenther, managing director of John Kassel GmbH made it possible. District Administrator Dr. Michael Koch and Thorsten Bloß, specialist security officer, gratefully accepted the protective masks. Link